Tree Fort 2019 Monterey Sauvignon Blanc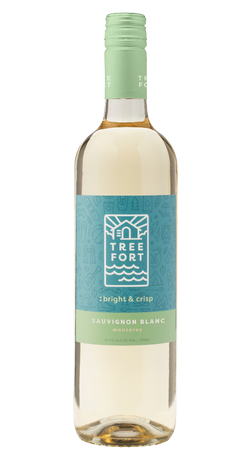 Wine Profile
Tasting Notes
Aromatics jump out of the glass with fresh grapefruit, cooking herbs and lime oil. On the palate, this wine has a bright acidity with citrus flavors and a pinch of herbs. The finish is crisp with a smooth touch of lemon custard.
Winemaker Notes
The 2019 growing season in Monterey was long and cool with temperatures heating up around early October. Due to the humidity during harvest, timing was much tighter than in prior years but the resulting fruit showed high acidity and intense flavors. After grapes were harvested, they were gently pressed to stainless steel for fermentation to retain crispness.
Food Pairing Notes
A perfect complement to spicy dishes, pair with tacos al pastor topped with salsa verde, chicken tikka masala over basmati rice or shrimp Pad Thai. Enjoy poolside on a sunny day or as a refreshing end to a day spent snowboarding.