Tree Fort 2019 Monterey Chardonnay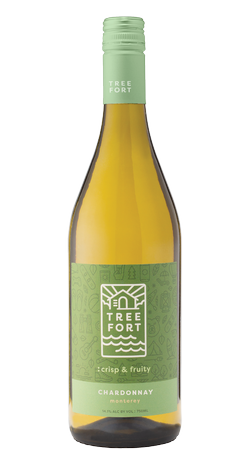 Wine Profile
Tasting Notes
A golden yellow shade hints at the rich scents and flavors swirling in the glass. Tropical aromas of pineapple, guava and white peach are lifted by notes of pickled ginger and plumeria. The exotic nose translates to a similar flavor profile featuring mango, passion fruit and orange zest.
Winemaker Notes
The 2019 growing season in Monterey was long and cool with temperatures heating up around early October. Due to the humidity during harvest, timing was much tighter than in prior years but the resulting fruit showed high acidity and intense flavors.
Food Pairing Notes
This wine pairs perfectly with an oven baked halibut served with a light salad of corn, fresh tomatoes and basil. A creamy summer risotto with vegetables would also lend well to this Monterey chardonnay. Enjoy chilled with friends on a warm summer night.